Are you looking to buy property in this Middle Eastern real estate hotbed? Do you want to invest here to increase your wealth and get excellent returns on your investment in areas like Downtown Dubai or Dubai Marina?  
Well, you're among many aspiring property buyers or investors who want to make a nice home for themselves and their families here or increase their returns and enjoy maximum profits. Whatever your purpose for wanting to purchase a Dubai property, a good quality life filled with economic emancipation and a superior standard of living is a given. 
Due to its modern infrastructure and thriving real estate opportunities, investing in Dubai has several benefits. Dubai has one of the hottest property markets in the world. However, making well-informed decisions when selecting the right property is another ball game. 
Selecting a property amongst mass offerings of real estate units in widely scattered communities across the city can be challenging. Making such decisions can leave you with doubts despite the thrill and anticipation of buying a beautiful property in a world-class city.  
To make your decision-making process more accessible and rewarding, we've prepared a list of everything you need to know before making this huge financial decision. Let's get into it! 
Purpose of Purchase
The first and foremost consideration while buying property in Dubai is identifying the purpose of your purchase. Do you want to buy a home for yourself and your family, where you will live in the coming years? Or are you only buying from an investment point of view, where you want to rent out the property and acquire high rental yields? 
The purpose of your purchase defines and influences many other factors, such as location, property size and condition, and whether the property is off-plan or ready to move in. Suppose you want to buy the property to live in yourself. You will consider elements such as the proximity of your house to your workplace, hospitals, supermarkets, and recreational spaces. Further, if you've children, you'd want to consider the availability of good schools in the neighborhood. You may also decide upon the property's size, floor plan, and square footage based on the size of your family and future plans of property renovation or upgradation. 
Meanwhile, suppose the purpose of your purchase is an investment. In that case, you'd want to consider properties in areas with high rental potential and ROIs. 
So, as a starting point, identify your aim of purchasing your property in Dubai. 
Location
The next step is determining the area you want to purchase a property. Dubai's landscape offers a diverse network of gated communities, luxury apartment buildings, waterfront properties, studios, and townhouses. 
Each location has a different price tag, with some more high-end catering to luxury-loving residents and expats. In contrast, others are more budget-friendly and economical. Your budget will be the main deciding factor in the location, followed by the suitability of the locality to your lifestyle. 
Especially if you plan to live in the unit yourself, you'll want to make sure your neighborhood has easy access to amenities and facilities you require, such as a gym, community centers, wellness centers, libraries, or schools. 
On the other hand, if your intention is solely to invest and generate good income, you may want to consider areas with high rental potential and reasonable rental costs. 
Generally, areas like JBR, MBR, Dubai Hills, and Al Barari are suitable for family living . Localities like JLT, Business Bay, and Dubai Marina are ideal for single professionals as these are well connected with numerous public transport hubs and easy access to the city center. 
The next step is determining the area you want to purchase a property. Dubai's landscape offers a diverse network of gated communities, luxury apartment buildings, waterfront properties, studios, and townhouses.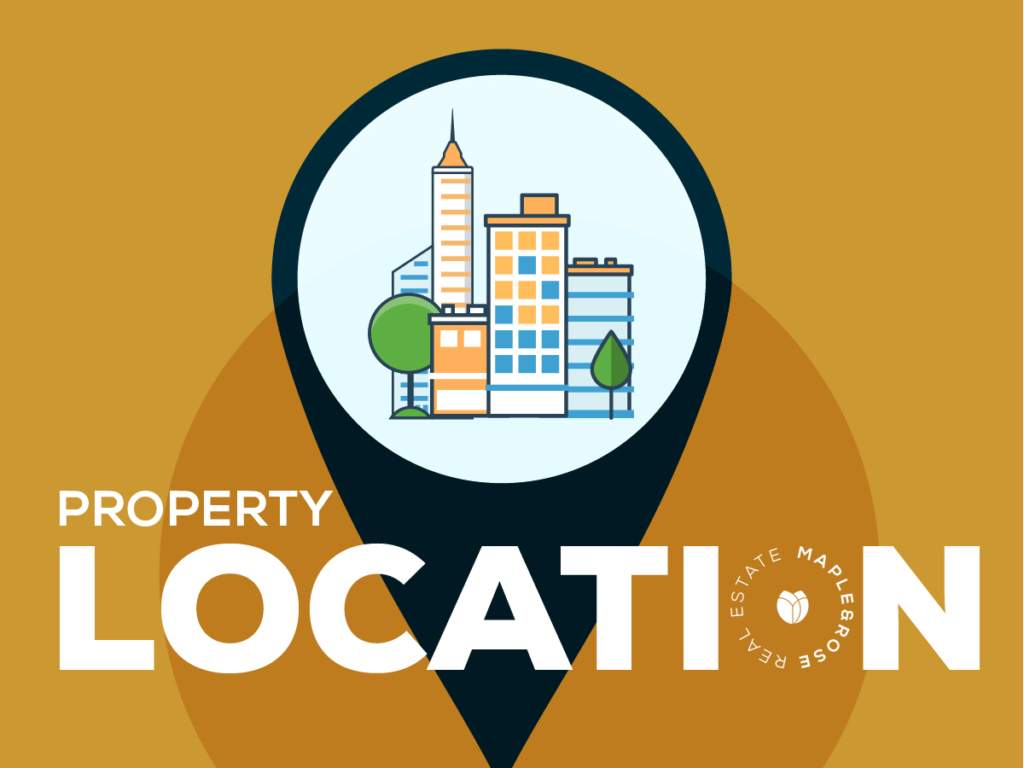 Condition and Layout
The condition of the property entails its age and its layout. You must assess the property's floor plan to determine if it suits your lifestyle requirements. Especially if you will be living in the villa or apartment yourself, you need to remember that the floor plan and square footage are permanent aspects of a property and cannot be altered later. 
Thus, ensure you are completely satisfied with the architectural features of the place. Determine what can be altered and what is fixed, and the available square footage where you might want to extend your living space. Renovations and upgrades of rooms, kitchens, and backyards are common in family homes that are in for the long haul. Thus, it would be best if you had that flexibility in space and alteration options when deciding on something as huge as buying a family home. 
If some aspects of your chosen property don't suit your future requirements, you may want to reconsider your choice. Researching the developer of the property is always a good idea. Consider buying projects built by reputable developers, as their construction quality will always be superior. 
The year of completion will determine the age of the property. The age in term will, in turn, reflect in the construction quality and maintenance levels of the place. 
Size
If you plan to live in your purchased property yourself, you need to determine the size of the unit. Depending on the number of members in your family and your lifestyle, features like the number of bedrooms, backyard, and parking space are crucial elements to think about. Your house should be the right size to easily accommodate all your lifestyle needs.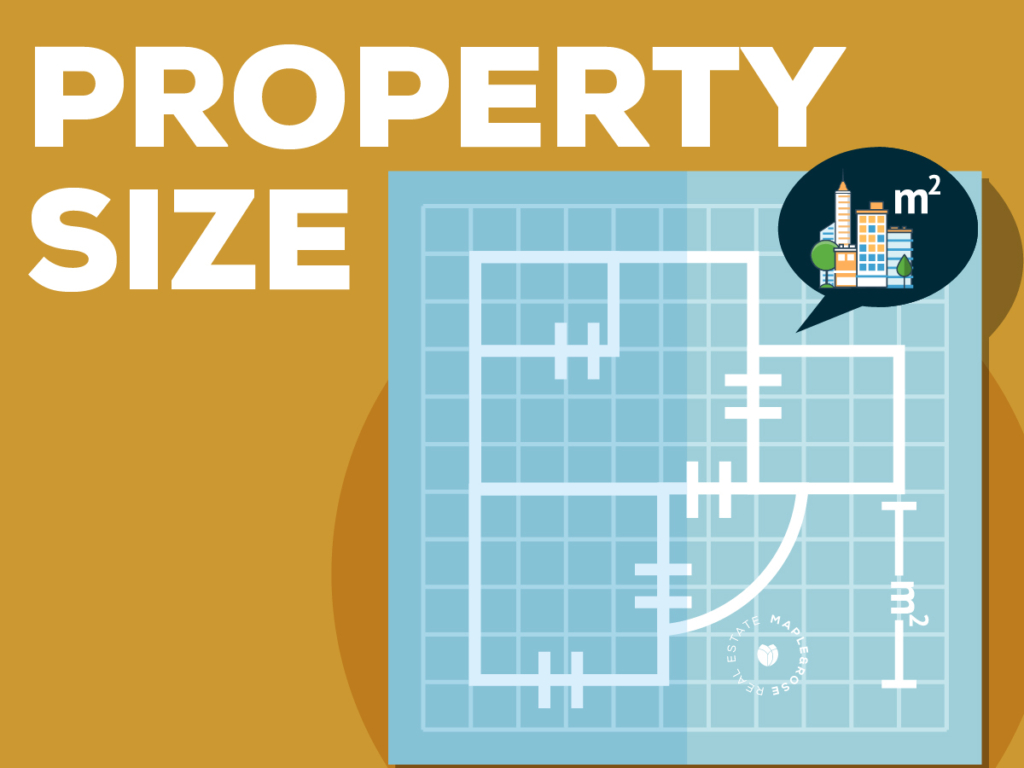 Freehold or Leasehold?
People new to UAE might be unfamiliar with the terms 'Freehold' and 'Leasehold.' Nonetheless, it's essential to acquaint yourself with these if you want to make an educated and well-informed decision. 
Since 2000, the UAE government has altered its real estate rules and policies, making them more relaxed and investor friendly. This move was initiated to encourage foreign nationals, HNWIs, and global investors to invest their wealth in the UAE. Particular areas were designated freehold zones where foreigners were allowed to purchase a property. Before 2000, foreign nationals could not buy property on their own in the country, but with the introduction of the freehold areas, buying property became a bright possibility for all those global investors who had their eyes set on United Arab Emirates's real estate market for years. 
Leasehold zones, meanwhile, are areas where foreigners cannot buy property. As the name suggests, they can lease land or property only in such areas. Leasehold properties can be leased for a minimum of 10 years up to 99 years. 
Ready to Move or Off-Plan
Construction projects in Dubai are of two types; off-plan and ready to move. As evident from the name, ready-to-move units are completed projects ready to be occupied at the time of purchase. While off-plan projects are under-construction properties with a waiting period between the time of purchase and the time of completion and handing over. 
Why invest in an under-construction property and wait to move in despite making the payment? In reality, off-plan housing is a great investment opportunity as it offers affordable prices compared to completed properties. Once the construction is complete, the property value skyrockets automatically. Thus the buyer or investor stands to only benefit from opting for off-plan properties. 
What Documents are required to Purchase Property in Dubai?
The documents required to purchase property in Dubai vary for individual and corporate buyers. We provide a list of necessary documents for both types of buyers below. 
Individual Buyer
Passport

Legal ID

Proof of address

Contact Details
Corporate Buyer
Trade License

Original Memorandum and Article of Association (with legal translations)

Original Certificate of Incumbency (no older than 3 months)

Shareholder's passport copy

Original resolution approving the purchase

Original POA

Original passport of attorney
Upfront and Additional Costs
Upfront Fee
 

Dubai Land Department Fee 

(internal link)

4 % of the purchase value + AED 580 admin charges

  

Property Registration Fee

Property value below AED 500,000: AED 2000 + 5% VAT

Property value above AED 500,000 : AED 4000 + 5% VAT

Real Estate Agent's Fee

  2% of purchase price + 5% VAT

 

Bank Mortgage Arrangement Fee

0% to 1.5% of the loan amount (depending on the bank) + 5% VAT

Dubai Land Department Mortgage Registration Fee

  0.25% of loan amount + AED290

Property Valuation Fee

Between AED 2500 to AED 3500 + 5% VAT
Additional Costs
These includes the annual maintenance charges on your property that are payable to the Dubai Land Department based on the RERA Service Charge and Maintenance Index.
Expats must transfer a minimum cash deposit of 25% of the purchase price, while nationals must deposit 20% as a down payment. It's important to remember that down payments cannot be paid from bank loans and must source back to the buyer's personal savings. 
Legal Factors
Consulting a legal advisor during the purchase journey is an essential step of the process. It would help if you had a professional who is well-versed in the legalities of the real estate industry, including local property laws. 
For instance, if you choose to be represented by a Power of Attorney, the POA document must be notarized in the country where it was signed. This is usually legalized by the UAE embassy in the respective country. Further, when the document arrives in the UAE, it must be certified and translated into Arabic by the Ministry of Foreign Affairs. 
On the other hand, if you're already residing in the UAE during the purchase, a Notary Public must witness the signing of the POA. 
Refer to our blog to understand more about Dubai real estate terms and jargon for a convenient purchase process.
Moreover, Dubai Land Department requires all documents to be translated into Arabic by a certified official translator. 
Are you Ready to Invest in Dubai?
With the new year setting in, now is an ideal time to invest in Dubai's world-famous property market. Whether you want to find the perfect home for yourself and your family in this land of possibilities, or you, want to increase your wealth through high rental yields and returns on your investment, our list of considerations will ensure you have a smooth and seamless purchase experience. 
Frequently Asked Questions:
What is the process for purchasing property in Dubai?
Purchasing property in Dubai entails a simple and straightforward procedure. We've broken down the entire process into simple steps below: 
Find a reputable

real estate agent

who is well-versed with

Dubai real estate

and legal matters

(internal link)

 

Once both parties have agreed to the transaction, they must sign an 'Agreement of Sale' or 'MoU.'

 

The buyer must make a cash deposit of 10% of the purchase price as a token of commitment.

 

The seller will then settle any outstanding and pending payments due to the developer.

 

Upon the clearance of all pending payments and dues, the developer will issue a NOC to the seller and produce a new title deed in the buyer's name.

 

Are utilities included with the property?
If the property you purchase is off-plan, all utilities connect upon completion, final payment, and official handing over. Alternatively, suppose you are buying the property on the secondary market. In that case, the seller must receive a NOC from the developer before installing new utility connections. 
Can I buy property in Dubai in installments?
Several installment options are available if you want to purchase property in Dubai in installments. The most common installment plan is the 60:20 ratio, where you make 60 percent of the payment upon purchase and the remaining 20% as future installments. 
Other plans include the 10:90 ratio, ideal for those who don't have funds at the time of purchase to make a more significant down payment. They can easily become owners of a real estate unit by making a 10% payment and the remaining 90% as future installments. 
There are also 40:60 and 30:70 ratio plans available. 
Can I get a residence visa if I purchase property in Dubai?
Thanks to the UAE government's flexible visa policies, many residency options are available to foreigners who buy property in Dubai. Foreign investors and property owners can get a two-year renewable resident permit. The lowest amount of investment the buyer must make is AED 1M. With this permit, you can sponsor your dependents, including family members and domestic helpers. 
Another recent addition to the long-term visas is the highly popular Golden Visa , recently introduced by the UAE government to attract foreign investors and talented individuals to strengthen the local economy. 
Is it a good time to buy property in Dubai in 2023?
According to experts, buying property is on the rise, foreseeing an increase of 12% in sales. As the industry continues to thrive, the real estate market will experience an all-time high in investments and property prices in 2023, including freehold property. 
It is indeed the best time to buy property in Dubai, as you can expect high ROIs and a tax-free investment with zero property taxes, income tax, and rental revenue tax.  
Discover the latest properties in Dubai from Maple & Rose and start your real estate journey today
View the latest properties for sale in Dubai from Maple & Rose.