Dubai has long tickled the imagination of tourists, entrepreneurs, and investors of the world as a golden city of opportunities, dreams, high-end living, and the fulfillment of one's socio-economic goals. Building on this glamorous allure, Dubai has attracted a massive influx of ambition seekers and investment setups globally each year.  
The pandemic did slow things down for the high-end and fast-lane city as it did for other prominent centers of the world like New York, Hong Kong, and London, taking its economy to an all-time low. The UAE government, however, was smart and efficient in re-emerging strong from this global disaster by revising and replenishing its visa policies alongside its business and investment opportunities for foreigners. Lo and behold! As 2022 set in, Dubai was back on its feet, even stronger and ready to conquer. 
Regaining its past glory of magnificent skylines (including the spectacular Burj Khalifa), beautiful beaches, high-end lifestyle, and state-of-the-art infrastructure, Dubai once again became a hub of financial and commercial activity in the MENA region and a hotbed for investment giants and individuals.  
The Dubai real estate market was no less in springing back into action as real estate has always been a significant source of income generation and wealth-building for the nation. Crediting its commendable recovery to UAE's flexible policies and far-sightedness, the Dubai real estate industry will continue to boom in 2023 as it did the previous year, making it a profitable and wholesome choice for your future investments.  
Let's explore the top 12 reasons making this Emirate the perfect investment option in 2023. 
1. Lower Property Prices
Dubai property has been and will continue to provide cheaper rates compared to other global cities like London, Paris, Singapore, and New York. On average, Dubai property prices per square meter are lower than these other financial hubs, even in pricier areas like Downtown Dubai. 
This implies a possibility of purchasing property and generating wealth for mid-ranged and low-income individuals. In fact, according to UBS Global RE Bubble Index, Dubai real estate is included among the few countries in the world with the lowest price bubble risk.  
2. Flexible Investment Visa
Since the introduction of the 'Golden Visa' by the United Arab Emirates government, purchasing and investing in property has become more accessible and manageable for foreigners than in recent years. This particular category of visas was initiated to stimulate foreign investment and place the UAE's economy back on its glorious pre-pandemic footing.  
The Golden Visa is a long-term visa that allows foreigners to live, work, invest, and do business in the country. Its length is five years, which is extendable up to ten. To be eligible for this category, an individual has to invest AED 2M or more, almost equivalent to purchasing a property worth USD 547000. Earlier, the amount a foreigner needed to invest in obtaining an investment visa was much higher than this figure. 
 One of the highlights of the Golden Visa is that a foreign individual has no limitations or restrictions on the number of properties they purchase. Furthermore, they can invest in ready properties as well as under-construction projects.  
The icing on the cake is the allowance of visa holders to bring their family (spouse and children) with them for the duration of their stay in the UAE.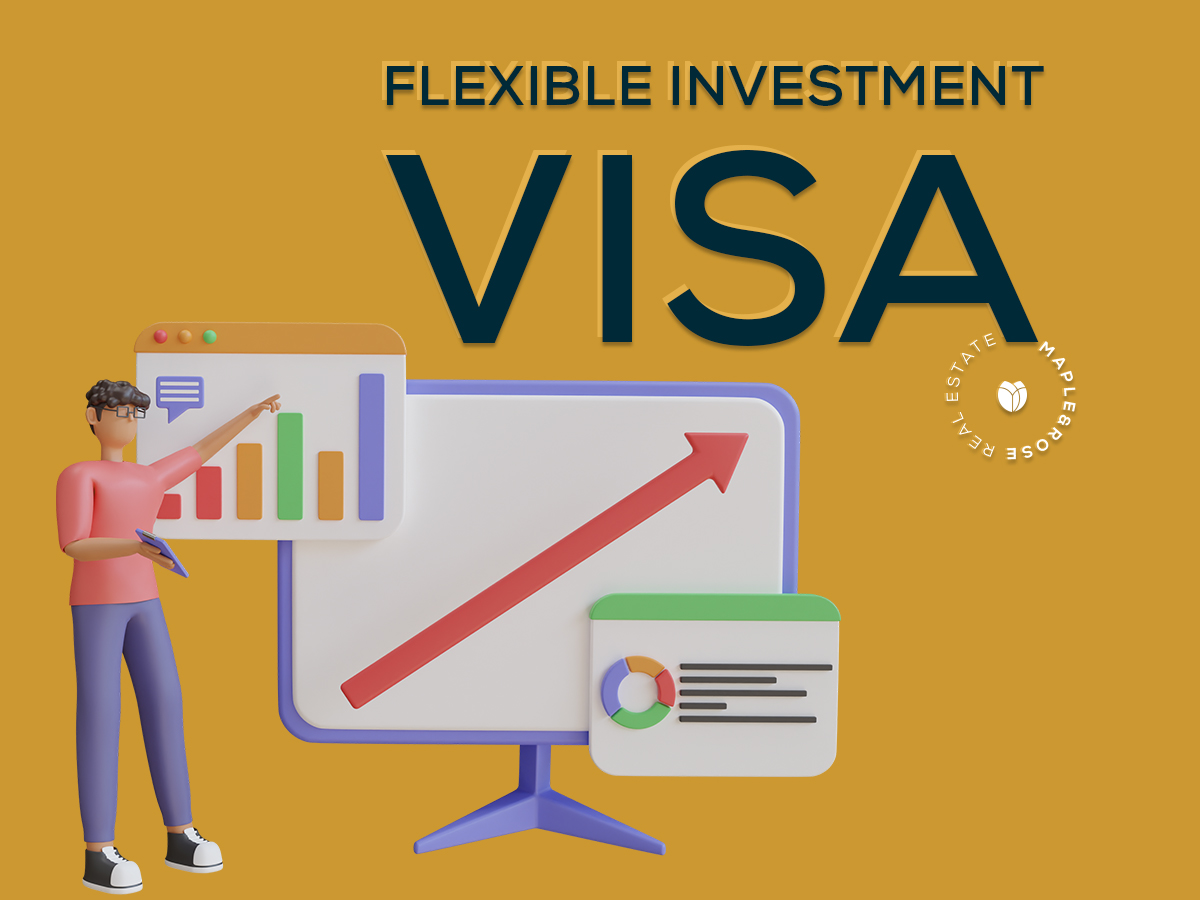 3. Freehold Zones
Unlike other world cities, Dubai has designated 'freehold zones' that allow foreign nationals to own property within that area. Within these zones, they are free to do as they desire with their purchase, selling, renting, or living in it.  
When renting their property, foreigners require a local company to act as a trust manager of the property. This means that the local trust management company will be responsible for managing the condition of the property unit.  
The allocation of these freehold zones with all restrictions barred has led to a tremendous surge in foreign investments and construction projects in the city. Besides, with foreign money pouring in, investors are becoming eligible for long-term visas. It's a win-win situation for all parties involved.  
4. Relaxed Taxation Policies
Another primary reason that makes Dubai a fantastic choice to live and do business is the absence of several types of taxes. These include income tax, capital gain tax, death tax, etc.  
This means that foreign investors are not required to pay any tax money on profits they make from real estate leasing. Neither do they have to pay an amount while buying property, living in it, inheriting, or disposing it. The only exception is the registration fee, i.e., 4 % of the total property price they have to pay as a one-off payment at the time of purchase. Once bought, there are no ongoing or additional taxes to be paid. For under-construction and off-plan projects, often the developers pay the entire or half of the registration fee. 
5. Security
Dubai is counted among the world's ten safest cities to live in due to its low crime rate and a strict and efficient legal system.  
Unlike other places, UAE laws are designed to protect all citizens and residents. The country's rigorous security measures are a vital factor for Dubai's immense appeal to expats as a place to invest their money and reside in.  
Dubai's real estate industry has a stringent and meticulous framework that ensures the protection of the investor's rights, making the city one of the most transparent and safe places to invest your money in across the region. 
6. Wide Array of Investment Options in a Thriving Market
The golden city offers a wide variety of investment choices for people based on their preferences, lifestyle, and income levels. Some options include apartments, townhouses, luxury villas, hotel units, off-plan projects, and commercial setups like cafes, shops, and salons.  
Due to low property prices, there is something for all types of investors belonging to different economic categories and income levels.  
7. Mortgage Options for Foreigners
Expats and foreign investors don't have to worry about loans and arranging bulk payments in the UAE. Banks provide them with flexible mortgage plans without any prerequisites or restrictions. 
Though the amount credited to expats may be smaller compared to locals, it more or less depends on the leasing institution. The mortgage terms are usually for 10 to 12 years at a credit rate of 4 to 6 % per annum. 
Off-plan projects are more viable options in terms of financial plans and leasing. When purchasing an off-plan Dubai property, the installment plans offered by developers are sometimes better than bank mortgages. Moreover, off-plan properties can be had at rates 15 to 20 % cheaper than at the time of completion.  
Thus, a certain amount of the total property price is paid at the time of commission at reduced rates, followed by manageable installment plans for the remaining payments.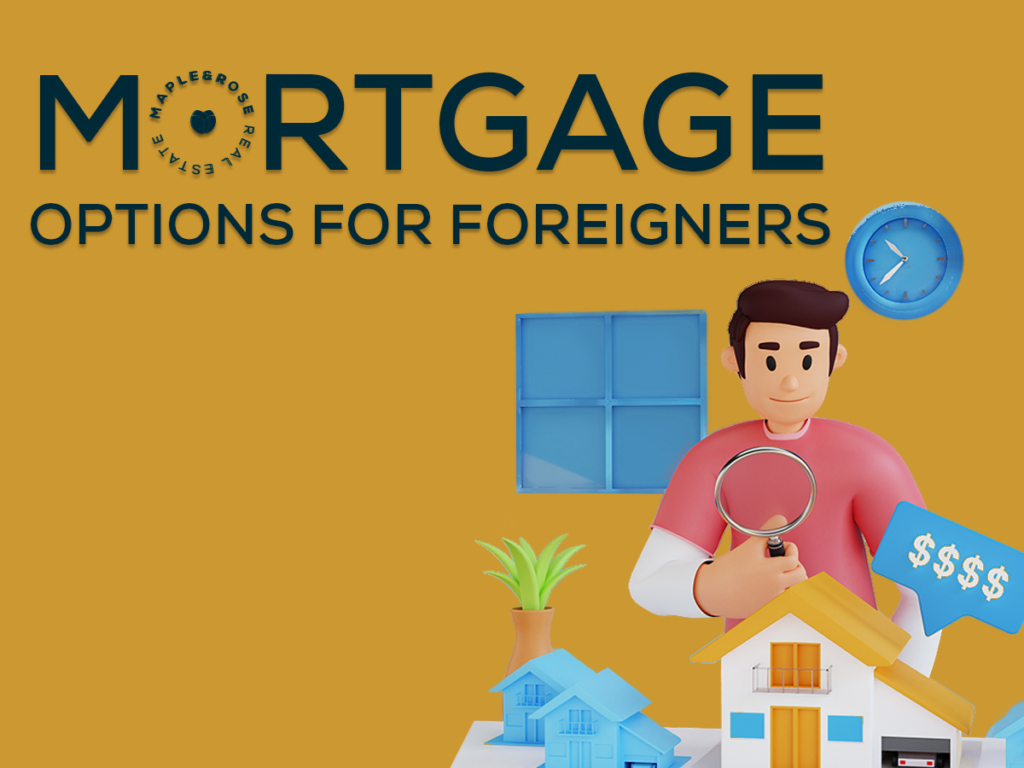 8. High ROI
The return on investment on your Dubai property is much higher than if you were investing in cities like London, Hong Kong, or New York. Due to the non-existent property taxes, the amount you make here will always be more. 
Especially in sought-after expensive communities like Dubai Marina, JBR, and Palm Jumeirah, you can count on returns above 6%. Additionally, the recent rise in Dubai property prices has led to a gain for investors in terms of an increased ROI.   
As per UBS's report, Dubai's real estate market is one of the world's most undervalued markets, enabling wealthy tenants to rent a property for longer terms. Consequently, residential property rentals can bring up to 10-12% profit per year compared to the much lower 3 to 6% offered by other world cities. 
9. Population Growth
Dubai's population is growing at a supersonic rate of 10.7% each year. Due to its highly developed world-class infrastructure, superior quality of life, tourism attractions, and amenities, Dubai attracts the global population to set home or invest here in order to increase their wealth. 
A growing population opens doors to economic progress and opportunities, resulting in superior prospects for the real estate investment industry. As the city manages to cater to its increasing number of residents, there is an increased demand for property, resulting in enhanced investment opportunities. 
2023 will see a more significant jump in these population figures, with the population projected to double in the next two decades. Thus, there will always be more demand for residential and commercial projects, hence more real estate development and investment options. 
10. Stable Thriving Economy
With the pandemic, the loss of tourists, foreign investments, and the market crash, the UAE's economy experienced a dark time in its history. However, thanks to its revised visa, business, and investment policies, the country was triumphant in emerging from this dark phase with a boom. 
2022 saw the economy back to its previous position due to the country's strategic location as an ideal spot between the East and West, for large businesses to set up their regional offices here. Dubai once again came to the forefront of economic and commercial activity. World events like the Expo 2020, a surge of tourism, and a renewed interest in real estate and construction projects have made the golden city a hotbed of activity. This trend is predicted to continue in 2023.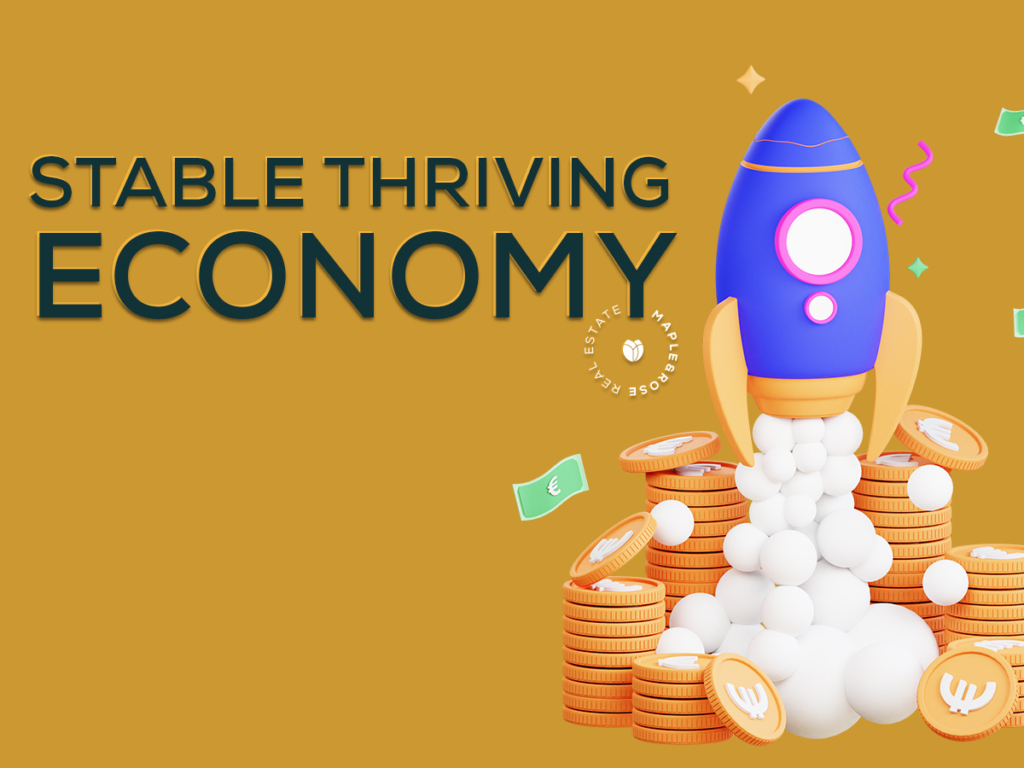 11. World-Class Infrastructure and Development
Dubai has always been famous for its modern infrastructure, futuristic architecture, and high standard of living. For these reasons, it will continue to attract the global population in 2023, spelling good news for the real estate market. 
Superior connectivity, state-of-the-art facilities, road networks and transport, entertainment events, and innovation as the driving factor behind all these will only pull more people and investment interests into the city. This will continue to cause the initiation of new construction projects and the development of modern residential communities in prime locations. 
12. Dependable Real Estate Agencies
The real estate sector of UAE, in general, and Dubai, in particular, is renowned as one of the world's most efficient and professional industries. It comprises a network of some of the most reputable and reliable real estate firms. 
Run by a network of thorough and seasoned property consultations and agents, Dubai's real estate market is as safe, secure, and reliable as it gets. When you invest here, you can rest assured that your money is in dependable hands and that you will get the best deals available, ensuring a maximum ROI. 
Are You Ready to Invest in the "City of Gold?"
2023 will indeed prove a fruitful and beneficial year for Dubai's real estate market. Following close on the heels of the previous year's boom, the market will continue to thrive as more and more people flock to the city of dreams in search of economic emancipation and opportunities. 
If you've always wondered whether investing your hard-earned money in Dubai will be a wise idea in the near future, 2023 is the right time to take a slice of the cake and dive into this land of possibilities where you can seek to increase your wealth and enjoy profitable returns on your investment. 
Begin your investment journey in Dubai seamlessly with Maple & Rose Real Estate.