Finding a suitable property to rent is a major financial commitment. Each month you have to set aside a fixed amount for your housing rent, so you'd surely want to ensure you're satisfied and happy with what you pay for. Being familiar with a list of important things to consider when renting in Dubai will go a long way in helping you with a smooth transition.
If you're new in Dubai or looking to change addresses here, especially if you're an expat, the property renting process may be confusing. With all local laws and legalities involved, many expats have faced challenges during their rental property search due to their unfamiliarity with the local real estate context.  
If you're in the same boat, you've come to the right place. We feel you, and we understand, so we present to you a set of essential considerations you must take into account as a rule of thumb when you set out looking for your dream abode in Dubai.  
Let's get into it right away.  
Things to Consider When Renting in Dubai
Location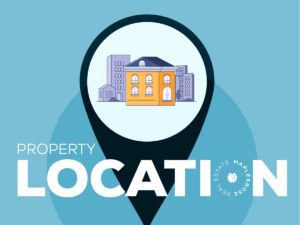 Perhaps a prime factor only second to your budget would be the location of where you'd want to live in this fantastic city. Yes, Dubai is packed with highly sought-after residential communities with a global fanbase, such as Dubai Marina, Downtown, Business Bay, and Palm Jumeirah.   
Yet it surely wouldn't be wise for you to run after the first fancy, airy, and mouth-watering villa or apartment you see in Marina or Jumeirah. When choosing a property to rent, you must consider practical factors like the proximity of the location to your workplace, and if you have kids, then the distance from their school.   
School runs, and work commutes can take more time than we'd like in Dubai with its heavy rush-hour traffic. So, save yourself the stress of being stuck in traffic and arriving late and look for a place in a location close by.   
When selecting a location, also consider its access and transport links. Places well-connected with main roads and metro/bus stations will make your life easier and save you precious time.   
Ask yourself if the area offers facilities and amenities that fit your lifestyle, such as gym and health clubs, jogging tracks, parks, and supermarkets.   
If you're strictly playing by your budget, remember that localities determine rental prices. Renting a small apartment in Marina would cost you more than renting a big villa in another area.  
Budget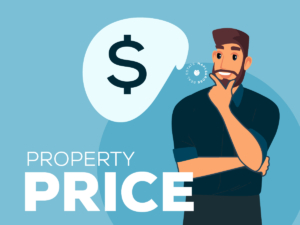 Interlinked to the locality, your budget is a second important consideration while renting. After all, before you fix your sight and mind on a gorgeous studio or villa, ask yourself if you can comfortably afford it.  
When we say comfortably, we mean that after paying your monthly rent and utilities, you're not maxed out in your account and have cash left for all your other expenses.   
As in other parts of the world, rental costs increase each year. Your landlord cannot increase the rent when and as they like, but they will do so annually under RERA's policies. It's wise, thus, to take this into account when choosing a property to rent.     
Condition of Property 
Once you've settled on an ideal location and found a nice unit that fits your requirements and budget, get down to the grind of scanning and combing the property thoroughly during your viewing.   
Take the size of the property into account first. The number of rooms, square footage, living area, kitchen, and restroom, do they all fit the size of your family? Are the size and layout suited to your lifestyle and needs? How are the property's maintenance and upkeep? Ask yourself such questions when you go for viewings.  
Another vital step is to check the state of the fittings, any furnishings, and the working of any appliances. Ensure everything is in workable condition. Mote notes of any repair work that needs to be done. Check the water faucets, water flow, light bulbs, and door and window locks. Do you get the drift?  
Ensuring the above is vital for avoiding any future conflicts and hassles with your landlord as in Dubai, though there are rules in place regarding tenant and landlord obligations, there still exist gray areas of who does what and who pays for what.   
Licensed Agent and Ejari Registration
 
During the rental of property, lots of legalities and paperwork are involved. It can be daunting, from finding a property that fits your needs to negotiating the best price with the landlord, registering your rental contract with the Ejari, and everything in between. Especially for an expat or new resident in Dubai who has yet to become familiar with the local regulations and procedures, renting a house can get tricky.  
This is where a RERA licensed real estate agent or brokerage comes into play. The agent can help you with the entire process from end-to-end and streamline it for a smoother handover. Make sure you engage a certified and RERA-licensed agent and not a freelancer.  
Ejari registration is an essential step in the rental process. Each rental contract has to be officially registered in the Ejari system. Formally documenting the contract makes it binding for all parties to abide by the contract's terms and conditions and to appear in court in case of disputes.   
Terms of Contract 
Despite working with an agent, remember to read and understand the terms of the rental contract. Be clear and satisfied with each clause stated within it. The terms and conditions of the agreement should be acceptable to you without any room for future ambiguity or doubts. If you don't agree with any of the clauses in the contract, you have the right to revise these.   
The rental contract covers pertinent things like the terms and conditions of the agreement, listed costs, included amenities, payment method for monthly rent, and obligations of both the tenant and the landlord.   
Tenant's Rights 
As a tenant, especially if you're new to Dubai, it is foremost that you know your tenancy rights. Before signing the contract and making it legal and binding, do some thorough research on your obligations and what you, as a tenant, are entitled to in Dubai.   
For starters, your landlord can only increase the rent in accordance with RERA's Rent Index. They cannot do so as and when they fancy. In case of an increase, the landlord has to give you a 90-day notice period. It's beneficial to use a rent calculator to know how much your landlord can legally raise your rent.  
In case of an eviction, the landlord must provide the tenant with a 12-month notice period and send the notice in a notarized or official format.   
Similarly, there are other tenancy rights you must be aware of, so do your homework before you sign up for anything. Remember, your certified RERA agent can help you during this time and help familiarize you with your tenancy rights in Dubai.   
Utility Costs and Maintenance Charges 
Often landlords in Dubai do not pay for utility costs. Once you take over the property, the Dubai Electrical and Water Authority (DEWA) will issue you a new connection wherein you will receive a monthly bill for these utilities.   
Remember that extra air-conditioning charges can incur a high cost in the long summer months.   
According to law, most building landlords charge an annual maintenance fee. However, there are also the expenses of maintenance resulting from regular wear and tear. Principally repair costs less than AED 500 are borne by the tenant themselves, while major repair costs go to the landlord.   
In addition to basic maintenance charges, consider pool and garden maintenance if your property has these. The landlord will not cater to the upkeep of such facilities.   
Ambiance and Neighborhood 
Although some people may consider these as non-essential factors, they significantly contribute to a comfortable and amicable quality of life and are thus on our list of things to consider when renting in Dubai.
Depending on you and your family, you may want to live in child-friendly surroundings with lots of parks, green spaces, peace, and quiet. If you're single and enjoy a vibrant nightlife, you'd perhaps be ok with acceptable levels of noise and hustle around you and proximity to clubs and bars.   
If you've got pets, you'd want to ensure your building and neighborhood are pet friendly. If you follow a particular lifestyle and keep hobbies such as wellness or the outdoors, look for areas that offer such amenities.   
Try to get to know people who live around you because having pleasant and friendly neighbors can be a blessing.   
Parking Space 
Depending on whether you own one or two, or no cars, parking space should be on your list of important things to consider when renting in Dubai.
Most housing units in Dubai provide space for one car, so if you own more than one, you will have to arrange extra parking.  
Wrap Up 
There you have it, folks, our list of hands down the essential things to consider when renting in Dubai. With these in mind, hopefully, you'll have a smooth and stress-free experience finding a home to rent in this giant metropolis.  
Get in touch to explore rental property options with us today.