If you're a tenant looking to rent in Dubai or a landlord searching for the ideal tenant, Ejari is a term you must have come across several times. If you haven't, though, now is an excellent time to get familiar with it because, without an Ejari certificate, you cannot rent or lease your Dubai property. 
To help ease your stress around the foreign-sounding word, let's just say Ejari is Arabic for "my rent." Although what it entails and how it works encompasses much more than that. 
Our blog today will answer all your queries about Ejari. We'll also talk about why getting one is mandatory and all the benefits associated with an Ejari certificate. For those who are figuring out the system, such as what process to follow, how much fee to pay, and what documents are required, we've got you covered.
What is an Ejari?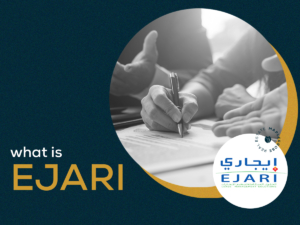 Ejari is a Real Estate Regulatory Agency (RERA) initiative under the provisions of law No.26 of 2007. According to the Ejari, all real estate contracts must be officially registered with the government, making them legal and binding documents. 
In other words, Ejari is an efficient system of transparency that regulates and manages contracts between landlords and tenants. Through the Ejari, all real estate contracts are integrated into an official legal system within a government-approved format. 
Why is Ejari Important?
Getting an Ejari certificate is mandatory if you're a tenant in Dubai. Not only is it essential, but it provides several benefits for the tenants as it becomes an official framework for resolving any tenancy-related issues they might have in the future. 
An Ejari holds stakeholders accountable under the law to follow all contract clauses. Through it, tenants can request contract revisions and take matters to court to resolve conflicts with the landlord. Further, without the Ejari, tenants cannot get utility connections and amenities like water, electricity, landline, and internet.  
An Ejari also provides you the legal standing to sponsor your dependents for a UAE visa. 
Here are the main benefits that an Ejari offers tenants: 
Complete protection of tenancy rights

 

Connection of utilities

 

Adding companies or setting up a branch of the same in mainland Dubai (for commercial stakeholders)

 

Visa sponsorships of dependents.

 

Convenient contract revisions at court in case of conflicts

 
How to Register for the Ejari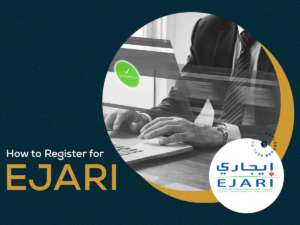 Through streamlined and fast-track processes, the UAE government has made it possible for tenants and landlords to initiate their Ejari registration.  
There are two ways to register for an Ejari; online through the DLD website and Dubai Rest app, and offline via the Real Estate Trustee Centers. 
Offline
For people who'd instead go in person for their Ejari registration, they can easily do so at any of the Real Estate Trustee Centers or Typing Centers near them and do the following: 
Fill out a registration form (this requires your new tenancy contract and new address)

 

Upload all the necessary documents

 

Enter your transaction data in the system at the center for verification

 

Pay the required fee

 

Get certificate within 2 working days

 
Online
You can follow the Ejari online method for a much faster and more efficient way to register for your Ejari from the comfort of your home. Online registrations are done through the Dubai Land Department (DLD) website and the Dubai Now and Dubai Rest apps. 
The Ejari online methods are quick and systematic and provide a straightforward way of registering for an Ejari. To register through the apps, follow these steps:  
Download the Dubai Now or

Dubai Rest app

 

Register on the app with your

Emirates ID,

passport, and visa information

 

Go to the 'Services' section

 

Then go to the RERA tab and press the 'Register Ejari Contract' option

 

Fill out the registration form

 

Upload the required documents and submit your application

 
It's pertinent to note here, though, that your landlord must also be simultaneously registered on the same app if you plan to register for your Ejari through the Ejari online app method. Your landlord has to approve your provided documents on the app, after which your certificate is good to be processed and released within 2 working days. 
How Much is the
Ejari Registration
Fee?
The app's registration fee is cheaper than registering at the typing center. Here is the cost breakdown for both online and offline methods.
 

Total Fee

 

Registration Fee

 

Knowledge Fee

 

Innovation Fee 

Online

 

AED 175

 

AED 155

 

AED 10

 

AED 10

 

Offline

 

AED 239.75

 

AED 219.75

 

AED 10

 

AED 10

 
What Documents are required for the
Ejari Registration
?
You will require the following documents for the registration process, whether you choose the online or the offline method: 
Original and signed tenancy contract

 

Tenant's

Emirates ID

 

Tenant's passport copy (for non-GCC nationals)

 

Tenant's UAE visa (for non-GCC nationals)

 

Landlord's passport copy

 

Trade license for commercial properties

 

Copy of Power of Attorney (PoA) if signed by a PoA

 

Copy of the title deed

 

Security deposit receipt

 

Paid DEWA bill and previous Ejari (in case of

Ejari renewals

)

 
Wrap Up
An Ejari registration certificate is mandatory for all tenants and is part of RERA's tenancy laws. Apply for your Ejari certificate today and get your tenancy contract officially registered to enjoy complete protection of your rights and a range of essential household amenities. 
Frequently Asked Questions
Is Ejari the same as a tenancy contract?
Both are different documents but interlinked, where one is dependent on the other. You require an Ejari certificate to get an Ejari tenancy contract when renting an apartment or villa in Dubai. 
Do I have to pay for Ejari every year?
Tenants must renew their Ejari registration when they change their property or their rental or when their lease contract ends. While landlords have to renew their Ejari registration each time they get a new tenant. On average, one can expect renewals once a year. 
Who pays for Ejari?
It's the responsibility of both the tenant and the landlord to pay the Ejari fee; however, primarily, the real estate agent or brokerage completes the process these days on their behalf. 
Brokers act as mediators between tenants and landlords and help streamline their real estate transactions. Aspects like who pays the fee and when and which documents are needed are handled by the agent, taking the hassle off your head. 
How can I cancel my Ejari?
It is the landlord's responsibility to cancel their Ejari as soon as the tenant moves out. Without canceling the previous Ejari, they cannot take on a new tenant. The tenant on their end also can cancel their Ejari when their rental contract ends. 
You can cancel your Ejari at your nearest Real Estate Trust Center by providing the following documents: 
Emirates ID

of both tenant and landlord

 

Existing Ejari certificate

 

Tenant's passport

 

No Objection Certificate by the landlord

 

Previous DEWA bill delivered to the tenant

 

Original tenancy contract

 

Termination letter from the property owner

 
Get in touch with us today and let us help you with everything Ejari related and more.