We are witnessing a golden age in the business relations between UAE China. A few years ago, the average Chinese citizen was unlikely to have even heard about the UAE. The launch of the Chinese Belt & Road Initiative (BRI) in 2013 and the subsequent support of the UAE to such an initiative has changed that.
From 2014 to 2018, China has invested US$14.7 billion in the UAE under the BRI. Over the same period, Chinese tourists to Dubai have more than doubled with a record 640,000 visitors to the city in September 2018 alone, making China Dubai's fastest growing tourism market. China is now the UAE's largest non-oil trading partner with bilateral trade amounting to US$53 billion in 2017.
Dubai's real estate sector is no different. China is among the top five countries that invest in the Dubai property market in addition to India, Pakistan, the UK, and Saudi Arabia. 
This article investigates the four main factors driving the rapid growth of Chinese investment in UAE in general, and in the Dubai real estate market, in particular. 
4 main factors driving growth of Chinese investment in the UAE
The Belt & Road Initiative (BRI)

China's domestic property market conditions

COVID-19

The fit between Chinese investors and the Dubai real estate market 
Let us dive in.
The Belt & Road Initiative: The Silk Roads Are Rising Again
This topic brings to mind one of the most fascinating books I have read: "The Silk Roads: A New History of the World" by Peter Frankopan. 
Here is an excerpt:
"For centuries, fame and fortune were to be found in the west – in the New World of the Americas. Today, it is the east which calls out to those in search of adventure and riches. The region stretching from eastern Europe and sweeping right across Central Asia deep into China and India is taking centre stage in international politics, commerce, and culture – and is shaping the modern world. This region, the true centre of the earth, is obscure to many in the English-speaking world. Yet this is where civilization itself began, where the world's great religions were born and took root. The Silk Roads were no exotic series of connections, but networks that linked continents and oceans together. Along them flowed ideas, goods, disease, and death. This was where empires were won – and where they were lost. As a new era emerges, the patterns of exchange are mirroring those that have crisscrossed Asia for millennia. The Silk Roads are rising again".
It is in the spirit of "The Silks Roads of the Past" that I view China's Belt & Road Initiative (BRI). The BRI is a global infrastructure development strategy adopted by the Chinese government in 2013 to invest in nearly 70 countries and international organizations. It is considered a centrepiece of the Chinese leader Xi Jinping's foreign policy. It is, perhaps, no surprise that President Xi originally announced the strategy as the "Silk Road Economic Belt" during an official visit to Kazakhstan in September 2013.
Examples of Belt and Road Initiative infrastructure investments include: ports, skyscrapers, railroads, roads, bridges, airports, dams, coal-fired power stations, and railroad tunnels. The project has a target completion date of 2049, which will coincide with the centennial of the People's Republic of China (PRC)'s founding. A 2019 study conducted by global economic consultants forecasted that the BRI was likely to boost world GDP by $7.1 trillion per annum by 2040.
Since its launch, the business relation between UAE China has significantly improved. This is not only evident in the phenomenal rise of Chinese investment in the UAE, but also in UAE investment in China. For example, Emirates Airlines have started flying to key Chinese cities. Chinese visitors are now also able to get their visa on arrival, while Emaar has launched new business development operations in China and is planning to develop the Middle East's largest Chinatown in the retail district of Dubai Creek Harbour development.
By joining the BRI, UAE has managed to successfully communicate its attractive brand to Chinese investors, open new markets to its businesses and most important of all, cultivate trust, a critical success factor in any business relation with China.

What about China Real Estate Property Sector?
It would be an understatement to say the China real estate market is in trouble. China's biggest developer: Evergrande Group's recent debt crisis might not be China's "Lehman Moment" but it has sent ripples through the Chinese stock market. As a result, the Fetch agency forecasts an up to 15% drop in the Chinese property sector this year.
Nevertheless, a size tag of US$2 trillion gives the China real estate market a nice cushion to act resiliently and bounce back. Until then, expect the past years high growth rate to end and a continued slowdown to ensue in the next few years. 
Will that affect Chinese appetite to invest in real estate overseas? Hard to tell. On one hand, the shaken trust of Chinese investors in the local market might leak to global markets. On the other hand, savvy investors from China know better and may look overseas to compensate for the high risks currently manifested in the local market.
The biggest threat, however, to both the local Chinese market as well as Chinese investment in Dubai properties remains the continued outbreak of Covid-19 in various provinces in China, ensuring renewed lockdowns in Shenzhen, Beijing, and Shanghai among others. The restrictions on travel and mobility are bound to delay most planned investments for the foreseeable future.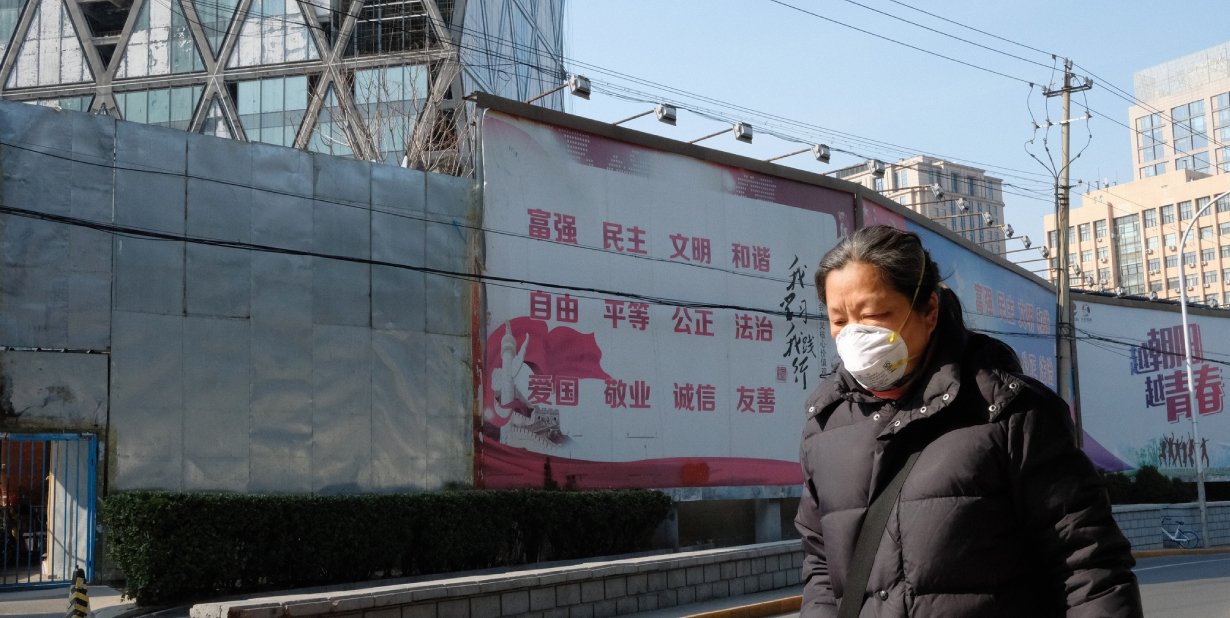 But… Covid-19?
When the world, and Dubai economy with it, came to halt due to the COVID-19 pandemic, properties were understandably hit hard. Although Chinese investment in Dubai properties continued after the pandemic, it is still severely depressed compared to previous years. China, however, remains among the top 4 investors in Dubai real estate by nationality and the activity is recovering rapidly since it hit its lowest in 2020.
In the first quarter of 2021, Chinese buyer enquiries for UAE property hit their highest level in more than a year. The year-on-year growth rate in Chinese buyer inquiries hit the triple digits and reached 209% in Q1. This early first-quarter search is likely to continue through the remainder of the year.
Another evident trend centers around Chinese investors who struck gold in cryptocurrency and are investing their proceeds in UAE real estate; encouraged by a friendly environment in which some developers and licensed brokers are even facilitating payment by cryptocurrencies.
Do we think Chinese investors and Dubai are a perfect fit? Yes!
Chinese investors, generally, prefer to buy into growing markets with higher than global average ROI (return on investment). Anything more than 5 %, the Chinese investors are happy with it, because in their own cities, they're not looking at more than 1-2 percent ROI. For the price of a three-bedroom apartment in Dubai, you won't even be able to buy a one-bedroom apartment in Shanghai or Beijing.
They value trust and safety. An important factor is that the Chinese feel safe in Dubai. The fact that Chinese tourists who have been trapped in the country due to travel restrictions, have received vaccines has been a huge boost for Dubai's profile. It has attracted attention from buyers who otherwise might not ever have ever considered Dubai.
They like high-rise buildings- the higher, the better, and especially in prestigious locations nearby landmarks such as Downtown Burj Khalifa. Chinese investors are among one of our absolute favourites because they believe in off-plan properties (under construction) and the low capital cost coupled with attractive ROI such a market offers, as opposed to the secondary market (ready properties).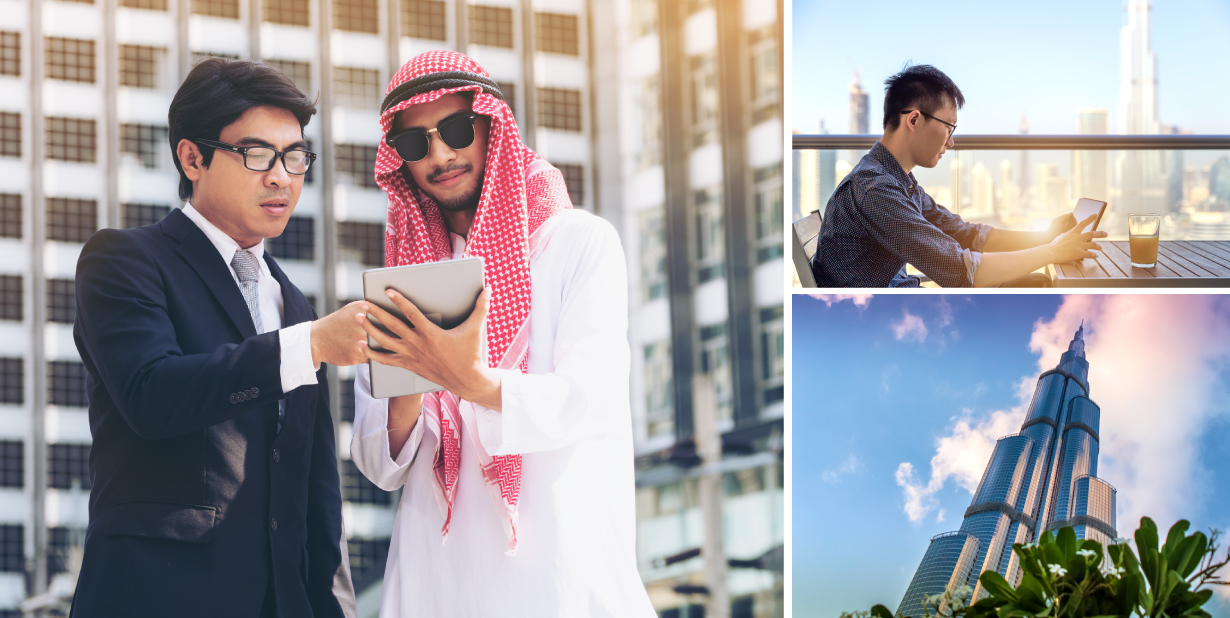 I am confident, by now, the reader has anticipated why Dubai is a perfect fit for Chinese investors. At the risk of boring you, I will still list the reasons why below:
5 Reasons Why Dubai is Ideal for Chinese Investors
Dubai offers good infrastructure, tax-free status, new visa options, and 100 percent foreign ownership possibilities;

A stable economy with expat-friendly policies;

Efficient handling of the pandemic;

A secure investment environment with easy

China visa Dubai processing upon arrival;

Expo2020 impact is just beginning to show and will reverberate across the next few years after a great footfall.
Personally, my experience working with Chinese businesses over the years tells me trust and safety are the cornerstone of any partnership with them. Offer that and you are in business.
For the latest insights on UAE real estate and trending UAE real estate news, check out our Maple & Rose Blog every week and access the latest articles, reports and in-depth analysis from the experts at Maple & Rose.
For more UAE real estate information, UAE real estate forecast and property for sale in UAE, check out our website at https://maplenrose.com.